Luxury Liveaboard Discounts 50% OFF
Article date : Jan 1, 2017
SAVE 5 OFF Luxury 5* Aggressor Liveaboard to Palau, Micronesia, Red Sea, Cocos Islands, Galapagos, Indonesia, Fiji, Pacific Ocean, Belize, Latin America, Cayman Islands, Turks & Caicos, Caribbean and NEW Sri Lanka in 2017/18.
Discounted dates with flights and overnight hotel packages available plus land based extensions - all organised with our ATOL protection in one tailor made package.

Liveboards 2017 - SAVE 25%

Rock Islands Agg (Palau) Mar 5 - 12

Red Sea Aggressor Mar 11 - 18

Okeanos I (Caño) Mar 28 - April 4

Galapagos Aggressor III May 4 - 11

Indo Aggressor May 13 - 23

Rock Islands Agg (Palau) June 18 – 25

Fiji Aggressor I July 8 - 15

Palau Aggressor II July 23 - 30

Indo Aggressor Aug 5 - 15

Belize Aggressor IV Aug 19 - 26

Belize Aggressor III Sept 9 - 16

Cayman Aggressor IV Sept 9 - 16

Palau Aggressor II Sept 10 - 17

Belize Aggressor IV Sept 23 - 30

Fiji Aggressor I -Sept 30 - Oct 7

Turks & Caicos Aggressor II Oct 21 - 28

Red Sea Aggressor Dec 23 - 30

Sri Lanka Aggressor Dec 23 - 30



Liveaboards 2018 - SAVE 25%

Okeanos II (Cocos) Jan 17 - 27

Okeanos I (Cocos) March 9 - 19
Subject to availability. Money saving specials & promotions do not apply, single supplement based on full retail rate, non diver rate and multiple vacation discounts not available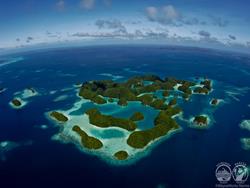 Palau's mushroom-shaped rock islands offer a variety of exciting dives: WWII wrecks, shark-infested channels, blue holes, a freshwater lake with stingless jellyfish and even a few caves. There are also sheer walls covered in lush soft corals and huge anemones. Beginner divers may find Palau's strong currents challenging. Read more >
Rock Islands - Palau Aggressor
2 for 1 Specials This Summer !
50% OFF liveaboard prices per person*
In June, July & August (50% off when 2 persons book to share standard cabin)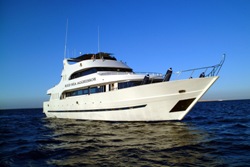 New for 2014, luxury Red Sea liveaboard from Aggressor with choice of two itineraries to Brothers/Daeldalus/Elphinstone or Southern Sites. A luxury 120ft liveaboard with 10 en-suite AC cabins for 20 with 5 dives per day. free beer and wine and high standard of service you expect from Aggressor. Read more >
Red Sea Aggressor
11-18 March 2017 25% OFF
23-30 December 2017 XMAS! 25% OFF

Cocos Island (Costa Rica), Latin America >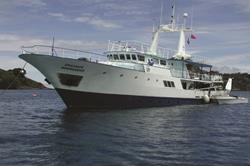 This 110ft Luxury liveaboard escorts 22 divers in comfort, offering access to the lush, green uninhabited island resting 300 miles off Costa Rica's Pacific coast. Rocky pinnacles are beacons for Schooling hammerheads, countless white-tip sharks, mantas, tuna and even whale sharks are seen in season plus a huge variety of coral, crustaceansat this World Heritage site. Read more >
Okeanis I (Caño) / Okeanis I & II Cocos
17-27 January 2018 25% OFF 10 DAYS
9-19 March 2018 25% OFF 10 DAYS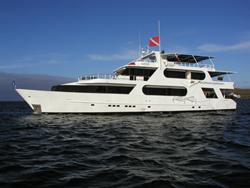 Dive the Galapagos aboard a luxury liveaboard offers much including a wide range of animal and marine inhabitants. Thrilling shark dives at remote Wolf and Darwin Islands. Beginner divers may find Galapagos diving a little too challenging and no night diving is offered. For those who love challenging diving this is the place. Read more >
NEW Galapagos Aggressor III
4-11 May 2017 25% OFF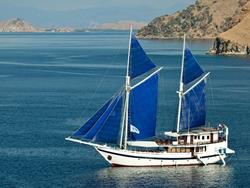 The Komodo Indo luxury live aboard offers 8 double or twin cabins for up to 16 passengers with ensuite private bathrooms, individual AC. A 98' finely crafted twin-masted wooden sailing yacht built in the Pinisi style it offers comfortable cruising.
NEW Indo Aggressor - 10 days
13-23 May 2017 25% OFF
5-15 August 2017 25% OFF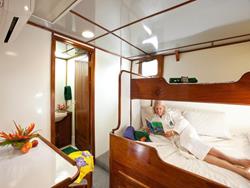 Luxury Pacific Liveaboard diving in Fiji where you can explore the reefs, bommies and walls of Nigali Pass, Wakaya, Koro and Namenalala Islands. Known as the soft coral capital, the brilliant colors on display will dazzle even the most experienced divers and photographers. Drift dives with eagle rays, mantas, turtles, sharks and giant groupers are also on the itinerary. Read more >
NEW Fiji Aggressor
8-15 July 2017 25% OFF
30 September - 7 October 2017 25% OFF


Belize, Latin America >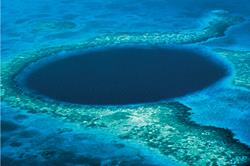 This luxury Belize Liveaboard is a 120ft aluminium yacht build and powered with the best standards in mind. Nine deluxe cabins – doubles and singles with private facilities. Hot tub, sun deck and entertainment onboard. Explore the Atolls of Belize. Read more >
NEW Belize Aggressor IV
19-26 August 2017 25% OFF
9-16 September 2017 25% OFF
23-30 September 2017 25% OFF



Cayman Islands, Caribbean >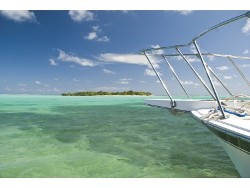 This luxury Cayman Islands Caribbean Liveaboard from Aggressor provides access to excellent visibility and calm, crystal clear warm water has made the Cayman Islands a scuba diving favourite for decades. Every week, Cayman Aggressor IV divers explore the walls and ship wrecks of Grand Cayman with side excursions to Little Cayman and Cayman Brac in the right conditions. Read more >
Cayman Aggressor IV
9-16 September 2017 25% OFF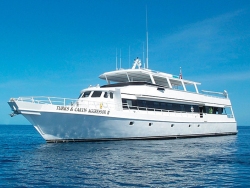 Dive the Turks & Caicos Islands aboard a luxury liveaboard and dive walls that plunge into the deep blue and include crevasses and ledges that are decorated with huge orange Elephant Ear sponges, Gorgonians and Crimson Rope Sponges. Experience the world famous service with the aboard this excellent Aggressor Liveaboard. Read more >

Turks Caisos Aggressor II
9-16 September 2017 25% OFF


More liveaboards here >