from £899pp inc Flights!
TOBAGO Caribbean early booking offers 1 Week from
£899pp SAVE

£150

depart November 2017
Shepherds Inn

Tobago, Caribbean
The Shepherds Inn, Tobago Caribbean (formerly the Toucan Inn & Bonkers Bar) is a just 5 minute drive from the dive jetty at Pidgeon Point. Enjoy the relaxed atmosphere with 20 private pool or garden view cabana accommodation a short walk from the public beach. View Now >
TOBAGO SPECIALS
7 nights BB from £899pp SAVE £150pp
including return flights & transfers

Depart Selected dates in November 2017

Price includes return flights from Gatwick (other airports available), twin share standard accommodation & transfers on selected dates (not including bank holiday peak season). Subject to availability.

Tobago Dive Centre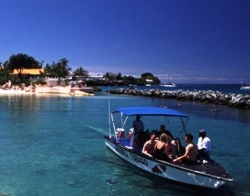 Based at Coco Reef Resort, this Professional PADI dive centre is owned and run by husband and wife team Derek & Evelyn Chung. They provide dive charters and PADI tuition, high quality equipment and service from start to finish. Providing Enriched Air Nitrox since 1999 and pioneering junior diving on the island, their SASY programme allows children to enjoy their first underwater experiences in the safest conditions.
Gallery





More information about Shepherds Inn in Tobago, Caribbean
The Shepherds Inn (formerly the Toucan Inn & Bonkers Bar) is a just 5 minute drive from the dive jetty at Pidgeon Point. Enjoy the relaxed atmosphere with the private pool, cabana accommodation a short walk from the public beach.

Location
5 minutes from the airport, beach and a few shops, bars and restaurants. A privately owned, small lodge, located in the lively Crown Point area. Scarborough, the island capital, is less than a 30 minute taxi with duty free downtown shopping area and local markets. The picturesque local beach at Store bay is just a short 5 minute walk away. There are ATM machines nearby.

Accommodation
A small, privately owned and managed hotel with 20 teakwood, Caribbean style rooms. Each room has its own private en suite bathroom with hair-dryer, flat screen TV with cable, DD telephone, air-conditioning and in room safe. Garden 'Pasture' Rooms are away from the pool, set around the perimeter of the garden, slightly larger and have either double or twin beds. A cot or small bed suitable for a young child up to 12 years of age can be provided on request, in advance, in some rooms. Pool 'Pond' Rooms are located in four charming, octagonal, split unit cabanas set around the perimeter of the pool and nearer to the restaurant. Each cabana has two pond rooms, with separate entrances and one double bed. All enjoy access to the private garden area with tropical planting.

Facilities
The hotel has a restaurant with feature bar area, including courtesy breakfast. Lunch, dinner and snacks are available on request with international and local, creole choices. The team at Shepherds Inn pride itself on its friendly service, comfortable atmosphere with live entertainment during peak times. Free WiFi is available.

Diving
The PADI dive centre will provide complimentary shuttles to and from the dive boat or pubic jetty approximately 5 minutes drive away. More >

Our Opinion
A small friendly and unique property, ideal for groups conveniently situated near the lively Store bay and beach area.
Gallery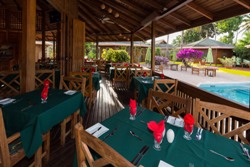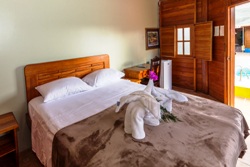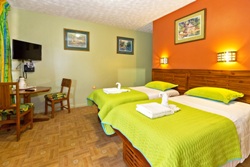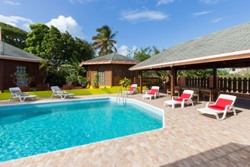 Fact File
Best Time: All year (best Jan- May)

Average Air temps: 26-30°C

Average Water temps: 25-28°C

Visibility: 15-50m (visibility is reduced in rainy season Jul-Nov)

Top Dive Sites:
South MV Maverick, Mt Irvine Wall, Divers Thirst & Diver's Dream. Good sheltered, fast drifts, rare & wrecks. Caribbean coast - The Sisters. In the North East Kelleston Drain, London Bridge, Japenese Gardens, Cathedral. Gentle inshore & advanced Atlantic sites.

Great Reasons to Dive in Tobago



300+ species marine life
Rare angel fish, schooling pelagics, Scalloped Hammersheads (Dec-Apr), Mantas, sharks & rays.
Most dive sites 10-20 mins.
Eco island - nesting Leatherbacks, rare birds
Beautiful unspoilt beaches & protected rainforest.
Carnival, jazz & 'jump ups'.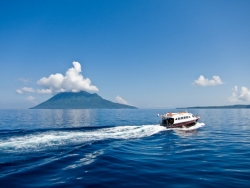 from £1299pp FB Inc Flights!
INDONESIA MANADO + LEMBEH OFFER SAVE £200pp
Tasik Ria 7 nights Full Board from £1,299pp INCLUDING 10 DIVES
Manado + Lembeh TWIN CENTRE 5 + 5 nights Full Board from £1,699pp including flights & transfers INCLUDING 16 DIVES T/W.
+ FREE Upgrades to Seaview, Day Trip & Spa Massage!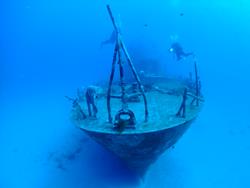 from £449pp inc Flights
MALTA 4* Hotels with PADI and BSAC scuba diving centres close by. 1 week BB including flights and transfers from £449. Range of daily shore and boat diving plus beginner to advance specialist courses.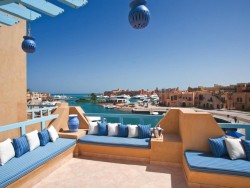 from £499pp inc flights
RED SEA - EL GOUNA Great value hotel in central location directly overlooking the dive boat marina. 7 nights BB including return flights & transfers. Dive courses, excellent reef & wreck diving. Ideal for solo divers. Depart 03 November 2017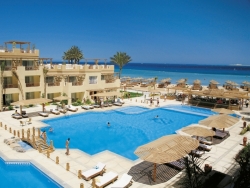 from £599pp ALL INCLUSIVE
RED SEA - SAFAGA SAVE £150pp!
3* All Inclusive Beach hotel 1 week from £599pp ALL INCLUSIVE including return flights and transfers. Depart November 2017 / January 2018. Limited availability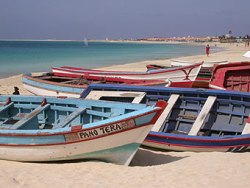 from £799pp inc Flights
CAPE VERDES 1 week from £799pp inc flights INC 3 DAYS DIVING!
Stay in Santa Maria town on the Cape Verdean Islands of Sal with its spectacular beaches, Portuguese-creole culture and variety of diving.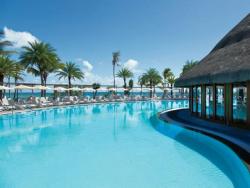 from £1199pp inc Flights
MAURITIUS Le Morne 4* Creole Hotel 7 nights ALL INCLUSIVE including flights & transfers from £1,199pp. Stay right on Le Morne lagoon with PADI 5* Dive Centre situated on the beach. Departs Nov - Dec & Jan 2018.
from £1399pp ALL INCLUSIVE!
MALDIVES Club Andaaran Rannalhi All Inclusive island resort scuba diving holiday offer from £1,399 ALL INCLUSIVE including flights SAVE up to £200pp!
Departs LAST MINUTE to September 2018.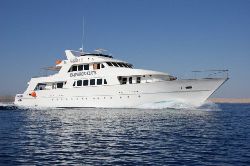 from £899pp inc Flights
RED SEA LIVEABOARD Emperor Reefs & Wrecks liveaboard
Explore the best of the dive sites aboard the Emperor Elite liveaboard. Depart 08 December 2017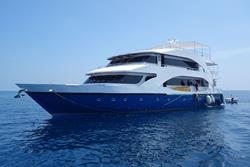 from £1799pp inc Flights
MALDIVES LIVEABOARDS Special Offers aboard Emperor Maldives liveaboards. Departs May - June 2018.